A Giant Step For iPhone. A Monumental Leap for iPad.
iOS 11 sets a new standard for what is already the world's most advanced mobile operating system. It makes iPhone better than before. It makes iPad more capable than ever. And now it opens up both to amazing possibilities for augmented reality in games and apps. With iOS 11, iPhone and iPad are the most powerful, personal, and intelligent devices they've ever been.
iPad Turned Up To 11. 
iPad has always been a powerful way to work, play, and learn. And iOS 11 brings it to life like never before. New features and capabilities let you get more done more quickly and easily, making your iPad experience even more powerful and personal. Do with it what you will. Because now you can.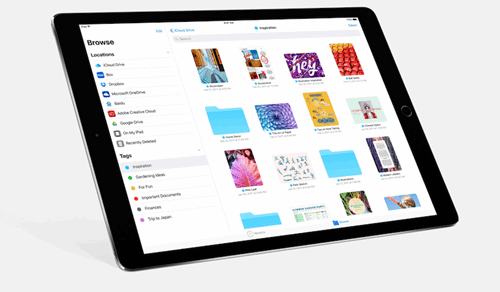 Files.
Wherever They Are, They're Here.
The new Files app brings all your files together. You can easily browse, search, and organize all your files in one place. And there's a dedicated place for your recent files. Not just the ones on your iPad, but also those in apps, on your other iOS devices, in iCloud Drive, and across other services like Box and Dropbox.
The New Dock.
Bottom Line, a More Powerful Way to Work .
The new Dock is a foundational change for iPad. It's now available from any screen. So with just a swipe, you can open and switch apps instantly. And you can customize it with more of your favorite apps. The Dock also changes as you work. Intelligently suggested apps — like ones you opened recently and the last one you were using on your iPhone or Mac — appear in the right side of the Dock.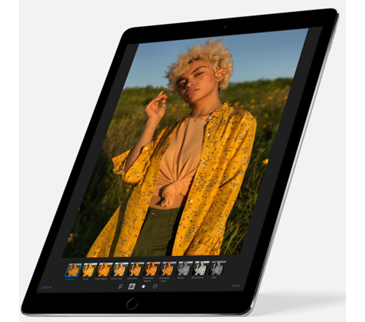 Multitasking.
Better In Multiple Ways.
iOS 11 makes it easier and more intuitive than ever to multitask. You can open a second app right from the Dock, and both apps remain active in Slide Over as well as Split View. You can drag the second app in Slide Over to the left. And you can get back to your favorite App Spaces in the redesigned App Switcher.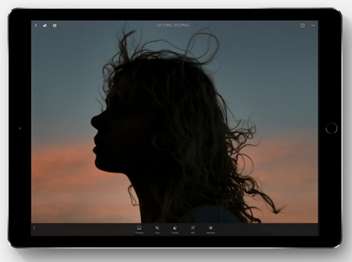 Drag and Drop.
Give It a Touch.
Drag and Drop comes to iPad, allowing you to move text, photos, and files from one app to another. And because it's been designed for the large Multi-Touch display of iPad, moving them around is pure magic. You can touch and move just about anything — or things — anywhere on the screen.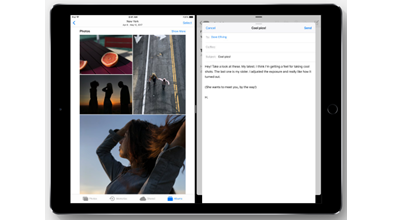 Apple Pencil.
More Ways To Make Your Mark.

iOS 11 makes Apple Pencil for iPad Pro more versatile, powerful, and natural than ever. It's more useful for all kinds of tasks, such as taking notes, getting work done, or simply being creative.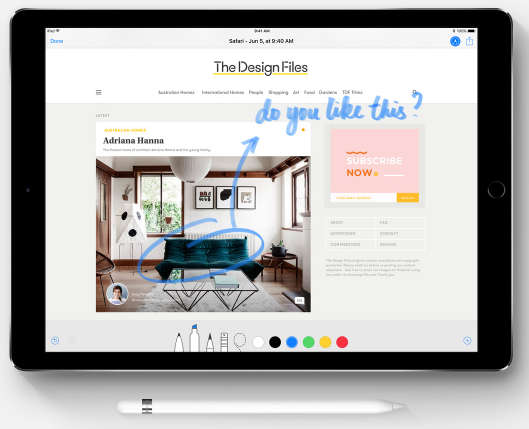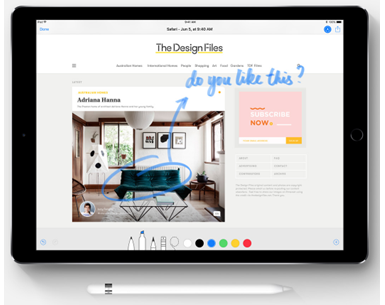 Instant Markup 
Now you can mark up a PDF or screenshot faster and more easily. Step one, pick up your Apple Pencil. Step two, touch it to the screen. Step three, start writing. It's called Instant Markup for a reason.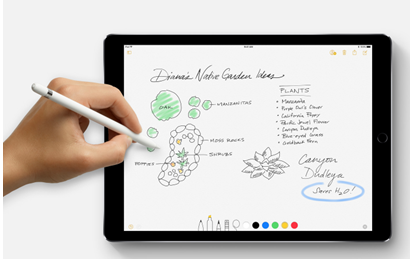 Instant Notes. 
Simply tap your Apple Pencil on the Lock screen and start taking notes immediately. Whatever you create is saved in the Notes app.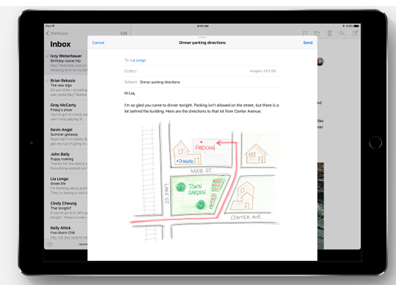 Inline Drawing. 
When you draw or jot down something in Notes, the text around it can automatically moves aside. You can also add inline drawings in Mail.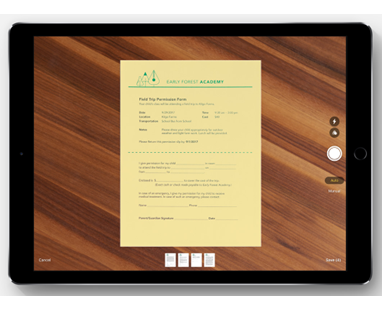 Scan and Sign. 
The new Document Scanner in Notes automatically senses and scans a document, crops the edges, and removes any tilt or glare. Fill in the blanks or sign it with Apple Pencil, then save or share it easily.

QuickType Keyboard.
Typing As Quick As a Flick.
Letters, numbers, symbols, and punctuation marks are now all on the same keyboard — no more switching back and forth. Just flick down on a key to quickly select what you need.
Augmented Reality
Apps That Can Change Your Life. 

iOS 11 introduces ARKit, a new framework that brings augmented reality to hundreds of millions of iOS devices by allowing developers to easily build unparalleled AR experiences. By blending digital objects and information with the environment around you, augmented reality takes apps beyond the screen, freeing them to interact with the real world in entirely new ways. Like never before, games and apps can offer fantastically immersive and fluid experiences that are out of this world, yet virtually within it.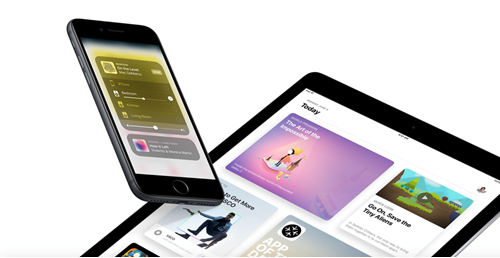 iPhone and iPad.
More Essential Everyday Essentials.
iOS 11 makes iPhone and iPad so smart, they learn from you. So capable, they help you in more personal ways. And so useful, they're more powerful than ever.
Live Photos.
Livelier Than Ever.    
Now your Live Photos can be even more expressive, creative, and just plain fun.